How to prevent and treat dry skin.
Moving into the driest of seasons, Winter, means colder temps, wind and heaters running most day and night. Heaters strip moisture form the air and especially here in the High Desert of Central Oregon, that wreaks havoc on our skin. We see this especially on our hands, lips, cheeks and feet.
My own skin is chronically dry all over, even though I eat planty of healthy fats, drink lots of pure water and electrolytes, avoid using too much soap and generally grease myself up from head to toe once and sometimes twice a day. It's DRY this time of year! So let's talk about some ways we've found to keep ourselves hydrated.
1. Up Your Moisturizing Game

If you're used to using a light facial moisturizer and your skin is begging for more, you have a couple different options. You can switch to a heavier moisturizer for the winter season or keep your current moisturizer and bump up the hydration by adding a few drops of your favorite facial oil or hydrating serum. You can do this with both facial and body moisturizers.

Moisturize Your Hands Frequently During The Day
Begin first thing in the morning. After you shower or wash your face, apply a thick layer of cream and massage it in. Keep a bottle of lotion, a jar of your favorite cream or tin of Skin Doctor with you at all times. Apply a little after you wash your hands. If you're working in an environment, like a restaurant or hospital, where you're washing your hands every few minutes, this isn't practical. In that case, apply a heavy moisturizer each time you go on break. Moisturizing multiple times each day will go a long way towards keeping your skin well hydrated.
2. Exfoliate

Your moisturizers are far more effective when there isn't a thick layer of dead skin in the way. Moisturizers work when they can sink deep into your fresh, live skin, giving it all the nutrients and hydration it needs to be healthy and strong. Removing the top layer of dead, dry skin cells allows all your leave on products to penetrate the skin and do their work.
I suggest using a chemical exfoliant (like an AHA, Glycolic, Lactic or Enzyme) to soften the dead skin and the "glue" that holds it onto the live cells below. Follow this with a scrub. You can explore all our exfoliating facial products here and the body scrubs here. Once or twice a week should do the trick.
3. Use a hydrating mask
Sometimes we need some extra help and hydration. Coating your face, neck and chest in a product that is much richer than any daily moisturizer you'd ever use gives your skin a chance to deeply hydrate and come back into balance. Just like the Earth needs heavy rain after a drought, our skin craves extra moisture after being in the drying winter winds. I reach for my Honey Avocado Rescue Mask at least three times a week right now and coat my body in something super greasy like our Naked Deep Tissue Massage Butter just as often.

Mask your hands too! Seriously! I always say that, to have younger looking hands, you need to treat them with the same anti-aging and hydrating products you use on your face. Obviously, you aren't going to use your acne treatments on your hands, but exfoliating, hydrating, brightening and anti-aging products work wonders to keep your hands looking smooth and soft.
My favorite hand care ritual includes double masking. I exfoliate and brighten the backs of my hands with a 10 minute treatment of the Coconut Lactic Peel, rinse and follow with a thick layer of the Honey Avocado Rescue Mask to replace lost moisture. Try it and let me know how lovely your hands look afterwards!
4. Moisturize Every Night
As we sleep, our bodies go into what I call "healing and repair mode". They take this downtime to cleanse away toxins, repair injuries and build new tissues. We can really get a lot of important work done on our skin while we sleep. I like to scrub my hands with sugar scrub (my favorite right now is our Oregon Lavender & Sage scent) and, while my skin is still moist, apply a thick layer of moisture. I choose Skin Doctor salve every night because I put my hands through so much every day. If you prefer something a little lighter, try Chamomile Dream Ultrarich Body Cream to calm your nervous system and ease you into restful sleep. If you want to really treat yourself to a heavenly ritual, reach for that Youth in Bloom Amber & Myrrh Firming Body Cream and inhale the scent as you massage it into your hands. Our hands do more during the day than we realize and are filled with nerves that relax the rest of our bodies as we massage them. If your hands are sore from hard work (or play!), massage in some of the Deep Freeze Sore Muscle Rub.
5. Consider Using Less Soap
Soap is cleansing, sure, but it's also very drying and it kills off beneficial microbes that keep our skin in a healthy balanced state. I've seen so many clients with dry, flaking, itchy and irritated skin find almost instant relief when they replace daily soap use with an oil-drenched sugar scrub. Oil is amazing at bonding with dirt and grime, then rinsing away with it - and without drying our skin. Add some sugar to gently polish away dead skin cells and you'll find yourself glowing, soft and smooth after a shower instead of flaky and dry. We obviously need soap in certain areas (hands, feet, private areas and armpits), but do your arms, legs and torso need so be soaped up every day? Probably not. And try using a sugar scrub on your hands now and then. I love it, especially after gardening.
6. Use Skin Doctor Salve Nightly for Dry Hands
My husband and I like to read in bed at night (because we're kinda nerdy- you probably know that already!) and I love to massage his hands with Skin Doctor salve as we relax after our busy day. This small act of kindness is deeply nurturing.
7. Decrease Stress
It may sound crazy, but stress causes the body to release chemicals like cortisol and creates other changes in the body that can make eczema, psoriasis and other dry-skin related problems worse. As you massage a moisturizer into your skin, breathe deeply, slowly in through your nose and out your mouth. Consciously relax your shoulders down away from your ears. Let your eyebrows slide apart, softening the furrow between them. Soften your mouth, gently lifting the corners just slightly. Let your jaw loosen until your teeth are separated, not clenched. Relax your tongue and let if fall away from the roof of your mouth.
---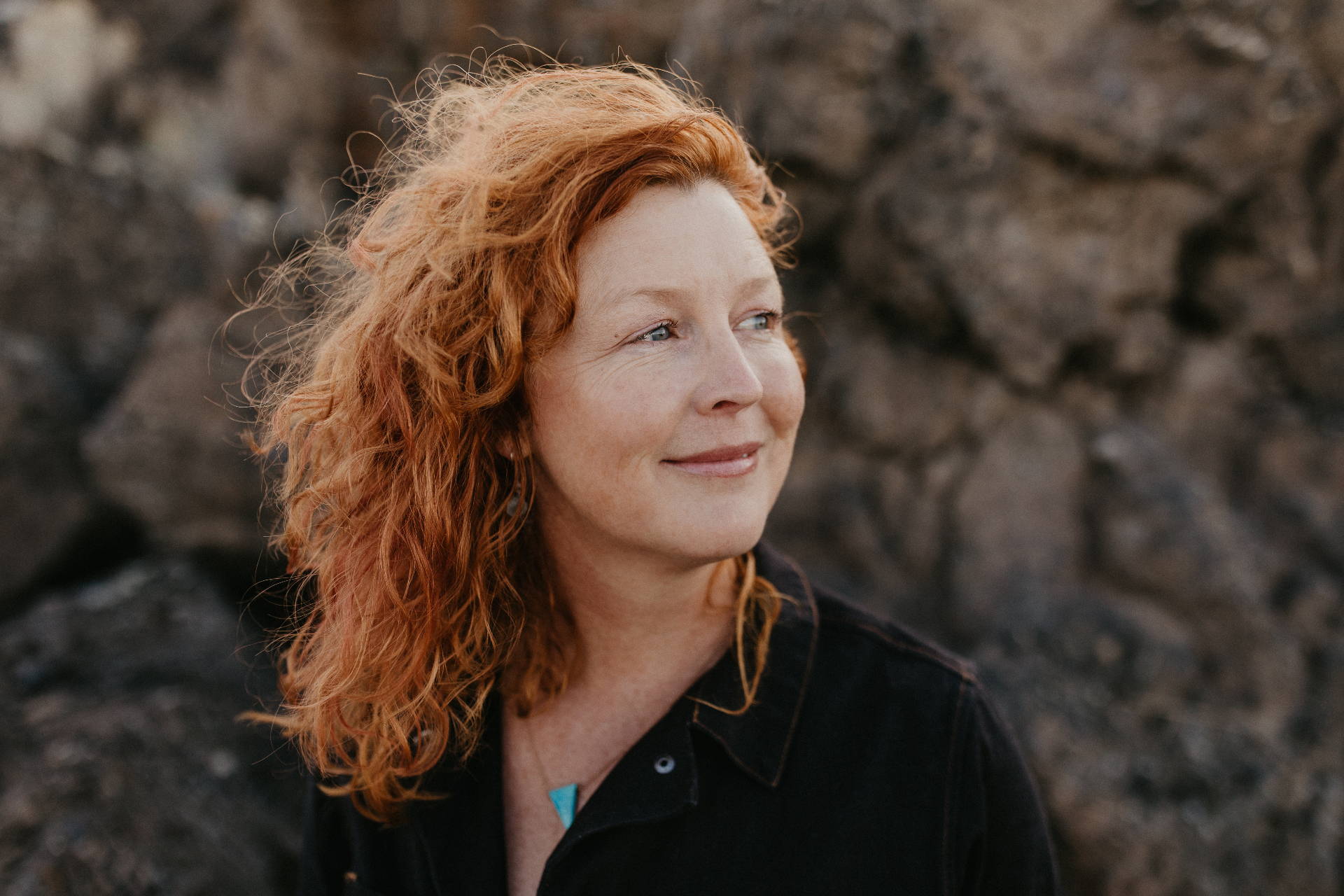 Angelina Swanson is the founder and chief formulator at aos [ angelina organic skincare ]. A self-described plant chemistry nerd, she's spent more than thirty years researching and developing skincare formulas that keep our skin healthy and radiant.
Enter your email and receive 10% off your first order.
Disclaimer: Content found on www.aosskincare.com including text, images, audio, or other formats were created for informational purposes only. The Content is not intended to be a substitute for professional medical advice, diagnosis, or treatment. Always seek the advice of your physician or another qualified health provider with any questions you may have regarding a medical condition. Never disregard professional medical advice or delay in seeking it because of something you have read on this website or blog.