Inspired by the delightfully delicate and hopeful aromatic experience of strolling through Pink Cherry Blossom trees in full bloom. Fragrance from the blossoms of the cherry tree is all but impossible to obtain, due to the fragile and ephermeral nature of aromatic compounds in the flowers.
Angelina has crafted this unique blend of steam distilled essential oils and plant extracts to evoke the intense floral softness of the cherry blossoms at the height of spring.
Close your eyes and inhale slowly- you may pick up notes of Egyptian geranium and heady ylang ylang blossoms from Madagasgar brightened with cold-pressed blood orange peel, floating on a soft vanilla breeze of Ecuadorian peru balsam, anchored by spiritually grounding Australian sandalwood.
DIRECTIONS: *This bottle does not have an orifice reducer, so please be very conscious when you apply it to your beautiful skin, to avoid spilling this precious oil.
We recommend placing the inside of your wrist against the mouth of the bottle and, holding it snug to your skin, tip it over. Carefully replace the lid. Rub your wrists together, then press your wrist to any other areas of your body that you'd like to scent.

KEY INGREDIENTS:
Jojoba is the closest plant oil to our skin's own sebum. It's hypoallergenic, deeply moisturizing and won't clog pores. Ours is organically family farmed.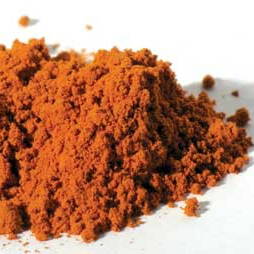 Sandalwood has woody, smokey and sweet heart notes complement the warm and rich balsamic base, with a tenacious woody dry-down that smells fresh, sweet and herbal. It is used as a base note in perfumery.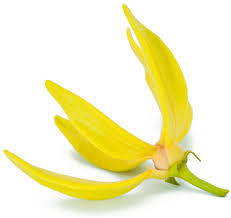 Ylang ylang is a richly sweet-floral aroma with fruity undertones. It is said to diffuse to reduce anxiety and fear, promote deep sleep and relaxation, increase feelings of love, pleasure and joy, as an aphrodisiac, to induce euphoria, reduce anger, despondency and frustration, reduce mood swings and manage stress. Steam distilled from fresh succulent flowers in Madagasgar. Certified organic.

Peru Balsam essential oil: With a strongly vanilla-like scent, this resinous essential oil is steam distilled from the sap of the tree. The aroma is calming during stressful times. Peru balsam has been used over the years to help remedy a number of skin issues including dry skin, and minor cuts and wounds.
FULL INGREDIENTS LIST: jojoba oil*, our unique essential oil blend including peru balsam, ylang ylang, sandalwood and geranium.
*Certified Organic ^Fair Trade
Handcrafted in Bend, Oregon 0.5 fl oz | 15mL