When I was still in the early days of experimentation, I would whip up little batches of products in the tiny kitchen of my log home and test them on myself and anyone else who was brave enough to say "yes" when I asked, "Will you Please try this and tell me what you think?" With a background in human biology and botany, but absolutely no formal training in cosmetic formulation, I was a total hack. This was in the late 90's when you couldn't find any information about this kind of thing on the internet. It would take dozens of tries before I finally came up with a recipe that worked and then sometimes years before it was something I could confidently sell to the public.
When it comes to nutrient dense foods, I've always been fascinated with seaweed. It's packed with minerals and vitamins that our bodies thrive on and we can absorb them by eating seaweed and by putting it on our skin! I thought that adding it to a facial product would be amazing and started researching where I could get the best seaweed on earth.
We all know that our seas and oceans flow in currents all over the world, carrying who knows what kinds of pollutants to even the most remote areas. We search out seaweeds that have been grown and harvested in the most pristine places on earth- the Oregon coast, Iceland and northern Japan.
For the cleansing part of this fantastically refreshing scrub, we use a simple castile soap, made with organic olive and coconut oils and skin soothing aloe vera juice. Sometimes simple is best and I love how castile soap cleanses the skin. When used "neat" castile soap can be drying, but used in the right amount and tempered with other plant-based ingredients like aloe and honey, it works beautifully.
The scrubbiness in this cleanser comes from sustainably grown bamboo, ground into a fine powder. The smaller you grind something like bamboo, the rounder the particles become and the more gentle they polish away dull, flaky skin without tearing or irritating it.
I include local raw Oregon honey from our friends at Rainshadow Organics farm. They lovingly care for their bees and the bees feed on the flowers of organic and biodynamically grown veggies. Raw honey contains enzymes that break down the "glue" that holds our dead skin together, making it easier to remove. Honey is also teeming with vitamins like ascorbic acid, pantothenic acid, niacin and riboflavin; along with minerals such as calcium, copper, iron, magnesium, manganese, phosphorus, potassium and zinc.
We also harness the power of essential oils in this formula- organically grown Oregon peppermint, blended with Australian eucalyptus and tea tree to further cleanse and purify the skin and pores. This aromatic blend does double duty- our cleanser smells minty fresh and not at all like old seaweed. 
Skin Benefits of using the Seaweed & Mint Exfoliating Scrub:
Deep cleans skin and clogged pores
Gently exfoliates (removes dull, dead skin cells)
Refreshes and stimulates your skin and senses
Polishes skin smooth and removes rough texture
Who Benefits Most:
If you have thicker, what I'd call "stronger" skin that isn't easily irritated, this product is gentle enough to use daily. For thinner, more delicate skin, I recommend using it only once or twice a week. This cleanser + scrub is best for those of you who tend to be more on the combination to oily side of things. If you have really dry or fragile skin, you'll want to try some different options for a scrub.
How to Use It:
Wet your skin with tepid water. Pour about a dime-sized amount of product into your palm, then use your fingertips to massage it your damp skin, making little circles. Take your time and inhale the refreshingly minty aroma. Avoid your delicate eye area (never get closer than your orbital bone). Rinse it clean and follow with your favorite toner, serum and moisturizer.
 Seaweed cleanses and nourishes skin, provides vital minerals and micronutrients, helps to resolve related problems such as clogged pores and blemishes. We use three types of seaweed- Irish moss* (Chondrus crispus) from the Oregon coast, Precious Sea Grass (Undaria pinnatifida), wildharvested off the northern coast of Japan and Icelandic kelp (Laminaria digitata) from the ultra-pure waters there, each with it's own unique nutrient profile.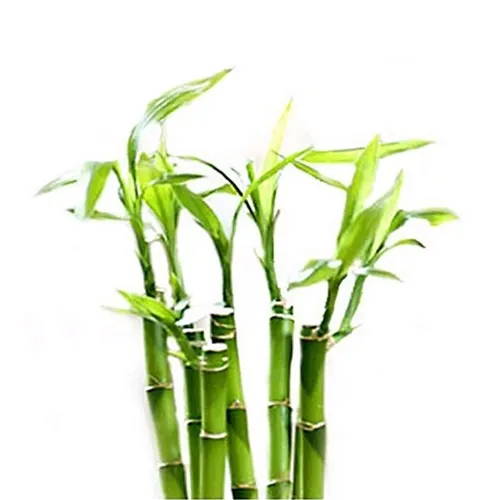 Bamboo Powder
is a mild scrub and exfoliant, rich in minerals & silica that help gently exfoliate skin, leaving it polished smooth.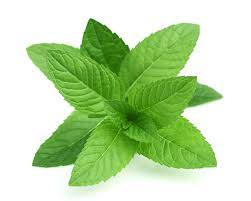 Organic Peppermint Essential Oil is incredibly refreshing and cooling to the senses. Peppermint grows very well in Oregon and we obtain ours from a certified organic farm where they grow, harvest and steam distill the essential oil from the leaves.
______________________________________________________
 Angelina Swanson is the founder and chief formulator at aos [ angelina organic skincare ]. A self-described plant chemistry nerd, she's spent more than thirty years researching and developing skincare formulas that keep our skin healthy and radiant.