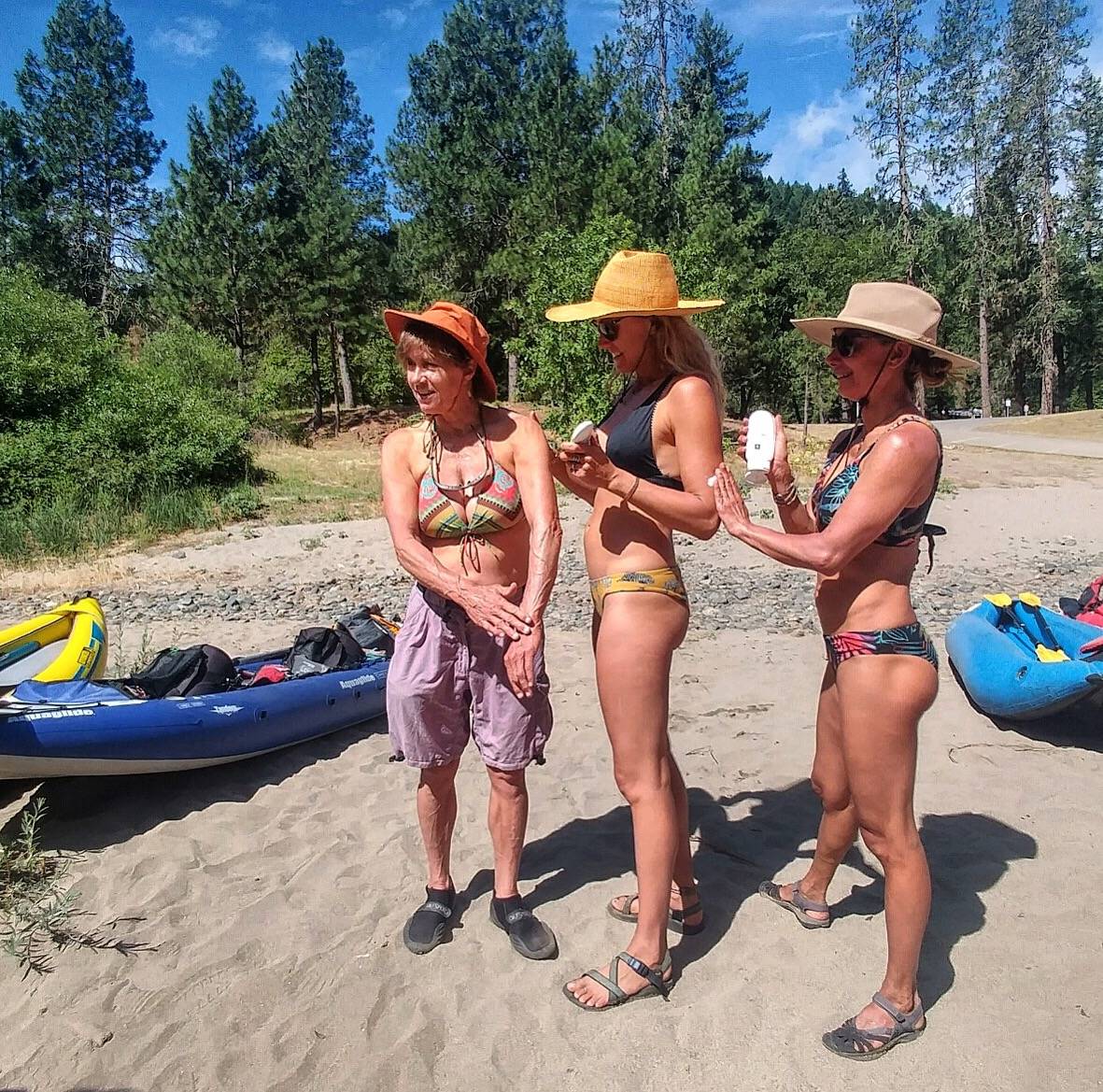 My Summer Sunscreen Layering Technique
Apply your favorite aos facial moisturizer with spf.
Lighter formulas like our famous Goji Mate' Ultralight Moisturizer and our Apple Stem Cell Daily Radiance Cream are perfect for oily-normal skin. If you're concerned about aging skin (who isn't!), the Youth in Bloom Phytoactive Firming Day Cream is a great choice.
A note about mineral sunscreens: At aos, we use mineral sunscreens exclusively because dermatologists recommend them as effective broad spectrum sun protection. We never add chemical sunscreens to our products because the science points to those ingredients interacting with our skin cells and possibly causing more harm than good. Mineral sunscreens like zinc oxide and titanium dioxide are gentle on the skin (zinc is actually very soothing) and they aren't harmful to marine life like chemicals are.
Before appying your facial moisturizer, always cleanse, use a toner to restore your skin's pH and apply a non-sun sensitizing vitamin C serum like our Ultra C Serum.
Apply a water-resistant sunscreen over your moisturizer.
We love our deeply hydrating Broad Spectrum Sunshade Lotion- the lavender and sage scent is fresh and mysteriously seems to keep mosquitos at bay. At spf 30, it' sthe perfect amount for protecting delicate skin from the sun's burning rays. This summer, we brought back the Limited Edition Coconut scent that we launched in 2021. Both are equally effective.
The combination of mineral sunscreens and shea butter make it pretty water and sweat resistant. I burn in about 20 minutes without any sunscreen and find myself reapplying every 2-3 hours, especially when I'm in the water or sweating hard. We include skin cooling and calming ingredients like jasmine and aloe vera, along with antioxidant rich rose hip seed oil to keep skin healthy.
Brush on a water resistant powder sunscreen.
I'm a big fan of Jane Iredale Powder Me spf 30 Dry Sunscreen. The refillable brush goes on light and they make a few different shades as well as a translucent version. I find that finishing with a powder sunscreen keeps my skin from looking greasy and it resists dust and dirt from sticking to the water resistant sunscreen. It holds up well in the water too! The mineral susncreen ingredients make the uv rays bounce right off your skin, further protecting it. You can reapply it every hour or two - try using it all over, not just on your face. My favorite feature is the detachable brush- it's held on by a magnet and is so easy to remove and wash with shampoo or dish soap.
Removing Your Sunscreen is Vital to Keeping Pores Clear
Did you forget to reapply sunscreen or just stay out too long?
It happens! I recently burned the tops of my feet badly because I applied sunscreen while wearing shoes, then took them off while paddle boarding and didn't even think about it. After more than two hours on the river, my feet were lobster red. They even swelled up that night!
Treat Your Sunburned Skin Immediately!
I keep a bottle of our Cucumber Aloe Rescue Gel in the refrigerator and applied that every few hours for the next couple days. It felt so soothing and in just three days, the redness was gone without any peeling! I recommend this little gem to everyone. Whether you get too much sun, get eaten by mosquitos or burn yourself on the stove, this is a handy remedy to have in your home apothecary.
If you have an aloe plant growing nearby, you can slice off a couple inches of leaf, fillet it open and apply the gel right to your skin.
There it is! This layering system works well for my skin and I hope you find it helpful to keeping your gorgeous skin clear too.
Come in for a Glacial Cooling Body Treatment
Did you get sunburned all over? Have an important event coming up and want to decrease that redness fast? Or maybe you just run hot all the time- especially in the summer. Dont' worry, we've got you!
Sun-kissed skin thirsts for cryotherapy and cooling herbs and we've designed the perfect spa treatment to calm red skin.
Here's what you'll experience:
Relax as you are treated head to toe with a soothing blend of cucumber, aloe vera and nourishing sea kelp extract to lock in hydration while a refreshingly cool Cryotherapy wand glides over your skin to relieve redness and discomfort.
As the body mask draws out heat, enjoy a peppermint and arnica foot massage and a stress-relieving scalp massage.
We finish with an application of our famous Chamomile Dream Ultrarich Body Cream to repair and moisturize dehydrated skin back to health. Your practitioner will choose a facial serum and moisturizer for your unique skin to leave your gorgeous skin glowing and protected.
---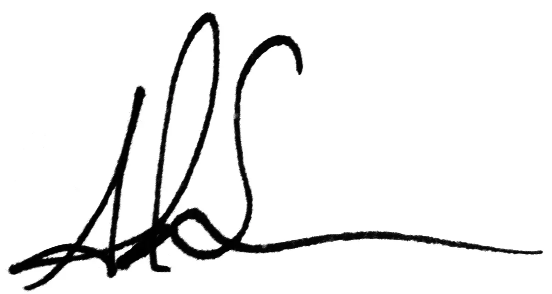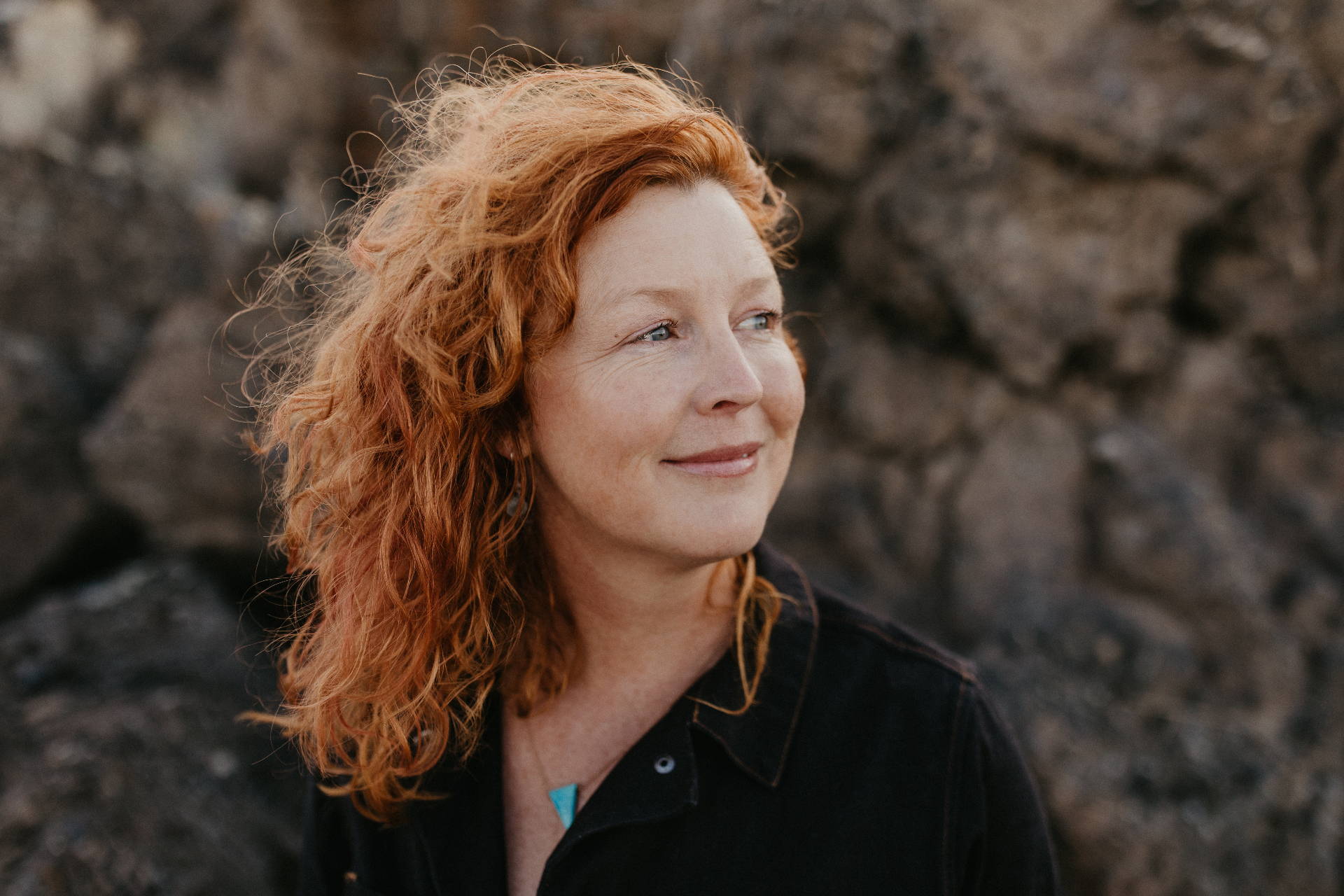 Angelina Swanson is the founder and chief formulator at aos [ angelina organic skincare ]. A self-described plant chemistry nerd, she's spent more than thirty years researching and developing skincare formulas that keep our skin healthy and radiant.
Enter your email and receive 10% off your first order.