---


CLASSIC VINTAGE SKIN DOCTOR LABELS ARE COMING BACK!
We've been feeling nostalgic and decided to bring some color back into the world.
As of 10/14, The Big Tins have them.
Classic & Tiny Tins coming soon in vintage colors!
Skin Doctor is our special blend of natural moisturizers, essential oils and extracts mends and strengthens dry, cracked, damaged skin. This is Angelina's first skin care formula and still our most popular item. It took her over 8 years to get the formula just right.*
It's even doctor recommended!
When the skin's upper layers are disrupted and damaged, it has a much harder time holding onto the hydration it needs to stay healthy. This leads to dry, cracked and painful skin. Skin Doctor salve not only prevents moisture loss from occurring, but it also draws moisture into the skin to get your hands and feet back into shape, quickly. The protective barrier seals in the hydration for long-lasting relief.
Beloved for the instant protection it provides, it's also perfect for treating all your owies, wherever you are. You'll love it's portability too!

Skin Doctor salve is wildly popular with health care providers, bartenders, cooks and child care workers- anyone who's required to wash their hands often. We even have doctors who swear by Skin Doctor to speed healing and reduce scarring after stitches.
*Skin Doctor is 100% GUARANTEED! We're so sure you'll love it, we'll return your money if you don't.
BENEFITS:
Nourishes and strengthens skin

Deeply hydrates even the most dry, cracked skin

Prevents moisture loss
DIRECTIONS: Apply to clean skin as needed.
TIP: For very cracked feet or hands, apply at night and cover with socks or gloves.
BLISTER PREVENTION:
Serious outdoor adventurers and long distance runners use Skin Doctor salve as a pre-event treatment to prevent blisters on both hands and feet.
PRO TIPS:
• Starting a week before a big event or race, apply the salve every night to hands and feet. This will strengthen the outer skin layers and soften calluses.

• For long runs and hikes: The morning of your event, apply a generous layer of salve to feet just before you put on socks. Reapply as needed.
• For long kayak paddling days, apply as needed to create the perfect grip and slip on the paddle to prevent blisters.
• Clean skin every night and massage salve into hands and feet.
Tiny Tin = 1/2 oz, Classic Tin = 2 oz, The Big Tin = 4 oz
KEY INGREDIENTS: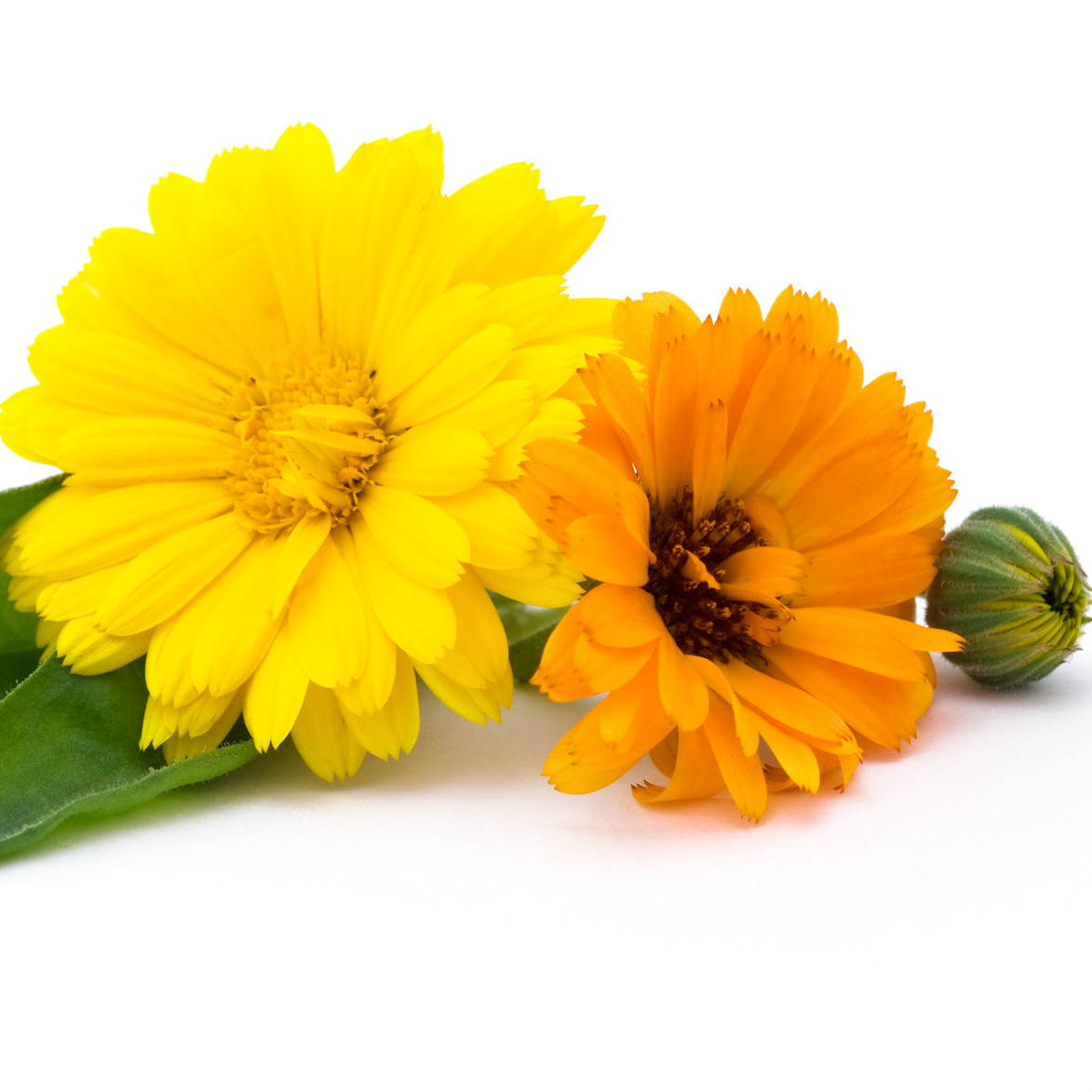 Calendula Flowers are rich in flavonoids that stimulate skin renewal and soothe irritated skin and redness. We slow-infuse organically grown calendula flowers in olive oil for several weeks to draw out the beneficial chemicals.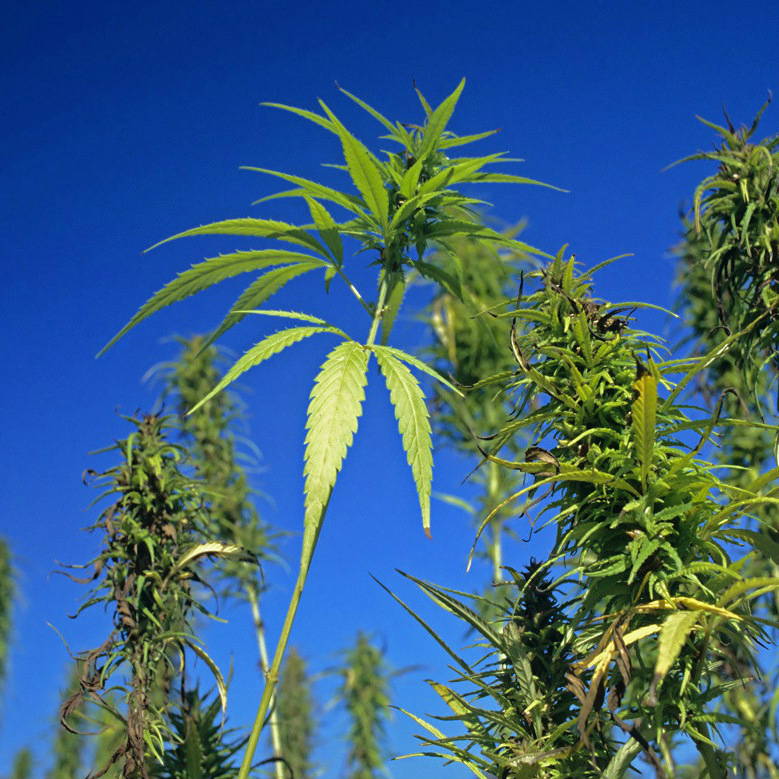 Hemp Seed Oil is full of vitamins, moisturizing long-chain fatty acids and antioxidants to fight sun and environmental damage.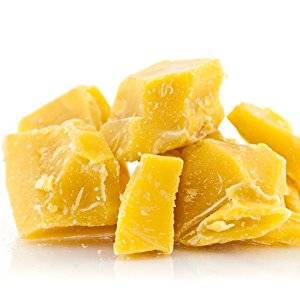 Beeswax has powerful soothing properties to calm and protect our skin while providing a strong moisture barrier that allows the it to heal. Our beeswax is carefully gathered and filtered by hand in Oregon from bees who eat from wild lands and organic farms.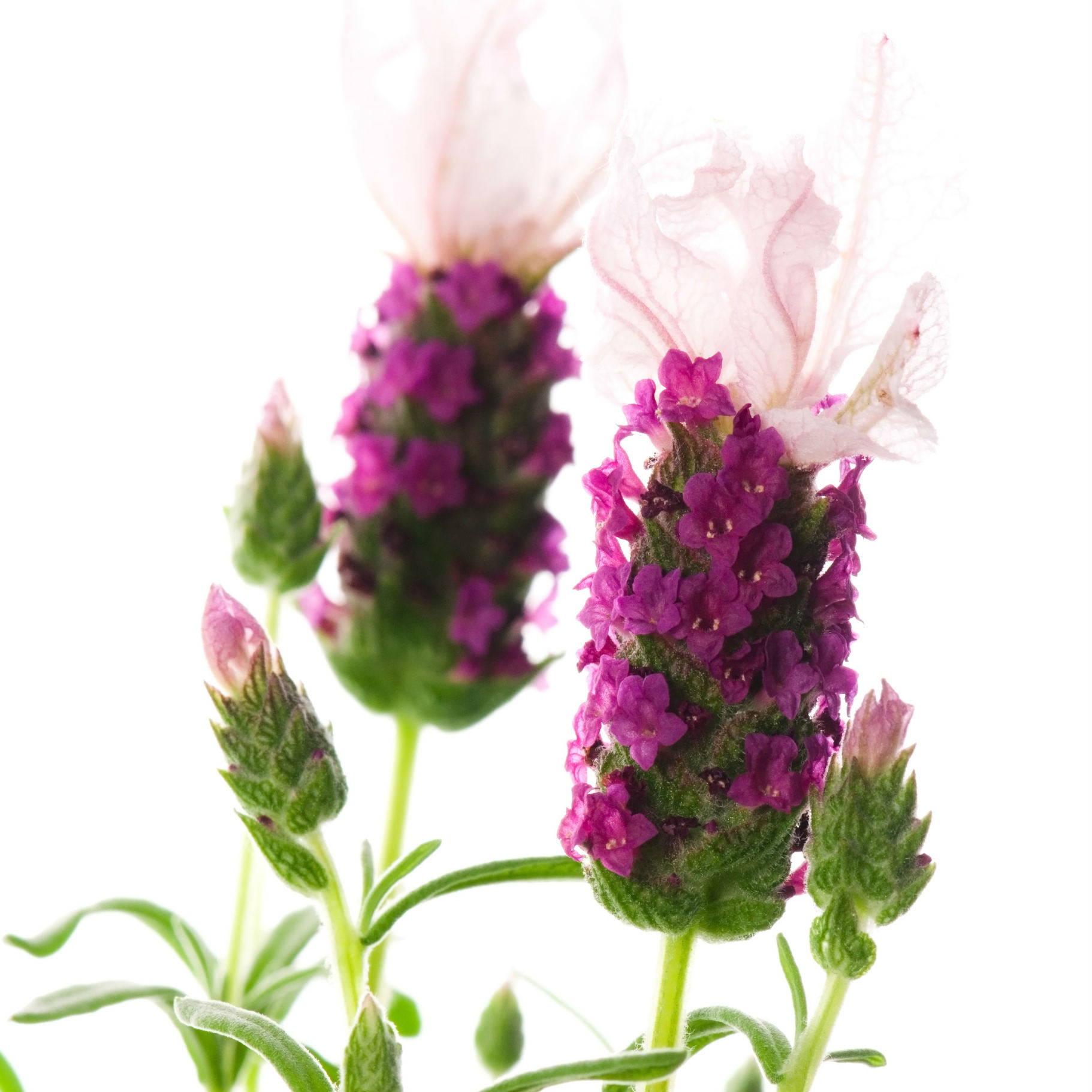 Oregon lavender calms and purifies the skin. The aroma is calming and helps clear the mind. Our lavender is grown, harvested just a few miles from our lab in beautiful Central Oregon at Tumalo Lavender Farm. This small family farm distills the essential oil right after harvest to yield some of the world's finest essential oil.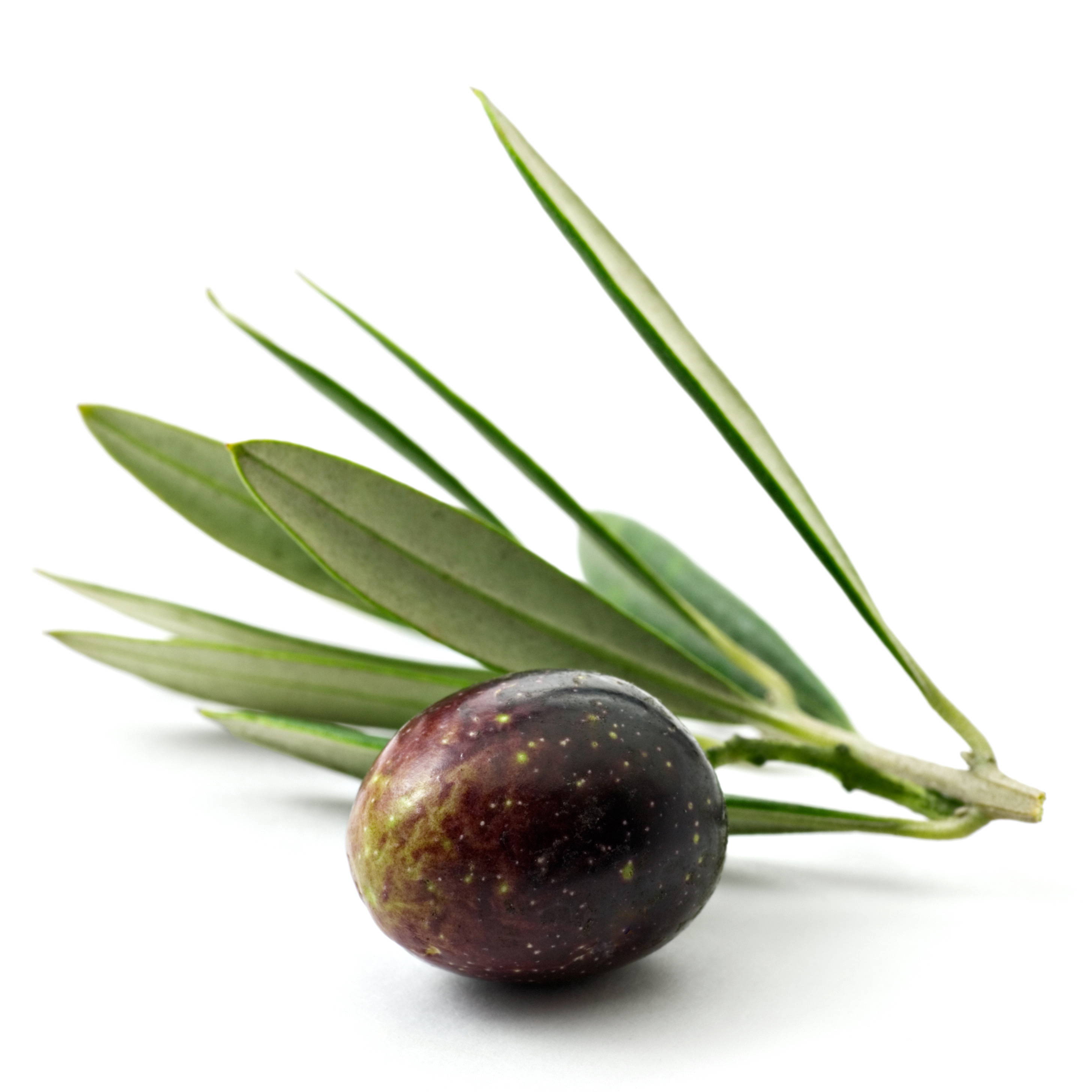 Organic Extra Virgin Unrefined Olive Oil: Olive oil is packed with healthy vitamins, fats, and antioxidants, and these components can contribute to healthier-looking skin. It locks in moisture, and provides protection from environmental stressors leaving the skin radiant.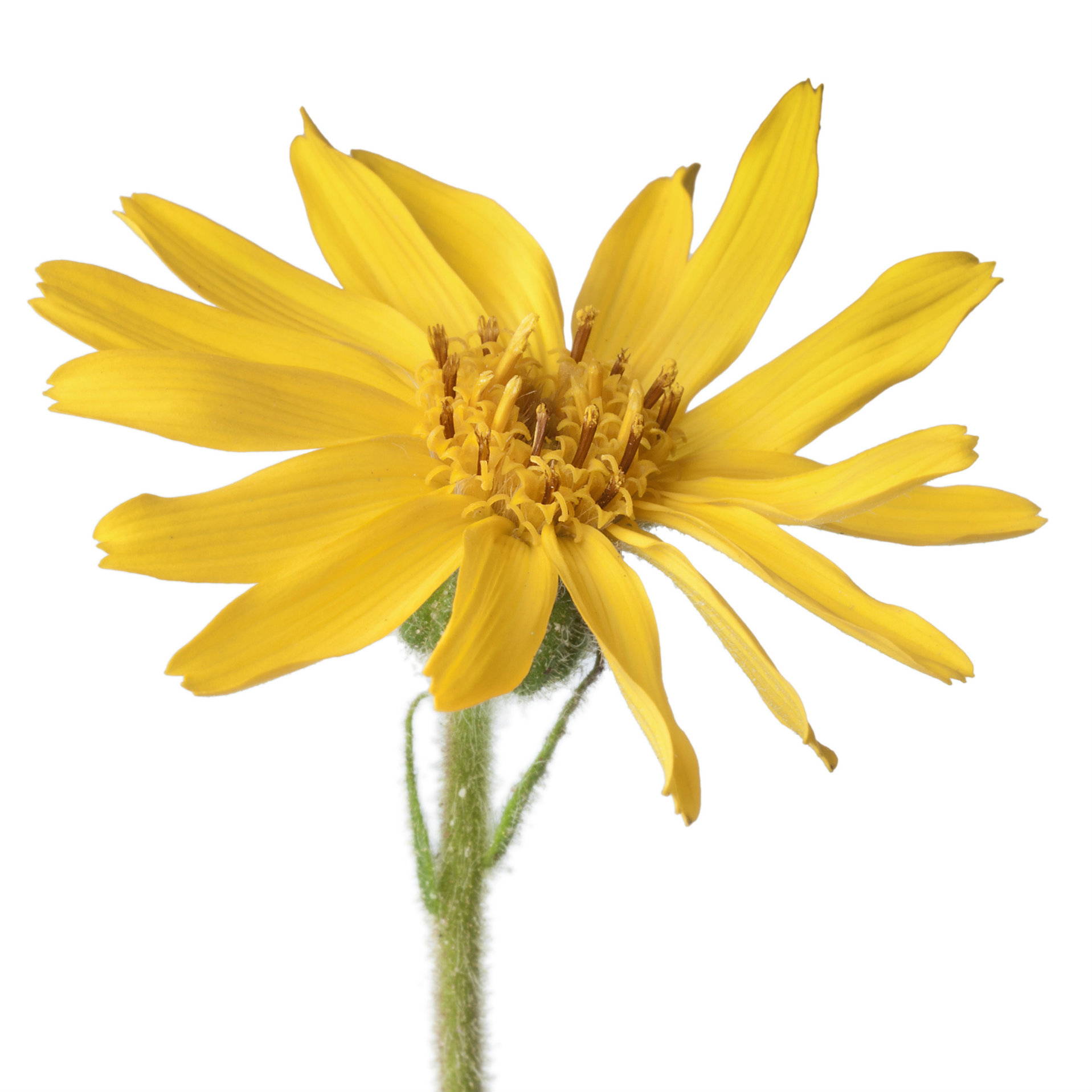 Arnica minimizes pain & soreness.

We slow-infuse organically grown arnica flowers in olive oil for several weeks to draw out the benefical chemicals.
FULL INGREDIENTS LIST: cold-pressed unrefined extra virgin olive oil*, cold-pressed hemp seed oil*, calendula oil*, arnica extract*, St. John's wort extract~, Oregon beeswax, vitamin E oil (wheat-free mixed tocopherols), essential oils of Oregon lavender*, rosemary*, tea tree*, thyme* and eucalyptus*. *Certified Organic ~Wildharvested
Handcrafted in Bend, Oregon

Customer Reviews
100
reviewers would recommend this product
Write a Review
Ask a Question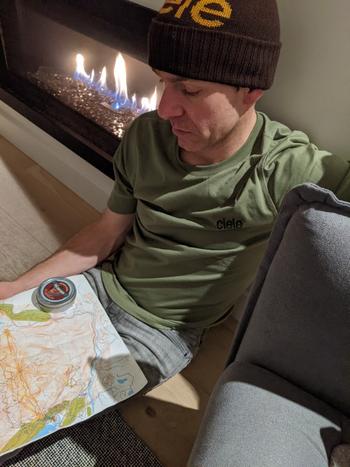 01/25/2023
I recommend this product
This balm does everything!
We use it a ton when racing but it's also one of our camping essentials. I think I really appreciate Skin Doctor because it's obviously good for cuts and scrapes, dry/cracked skin, but we also use it while camping as a hand sanitizer for our boys- this balm does everything! Skin Doctor helps fight wind burn when it gets cold and let's our kids be kids. Unfortunately, Skin Doctor doesn't work on broken bones yet lol Thanks Skin Doctor!
Jason

United States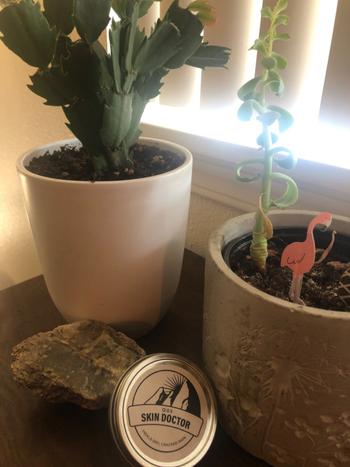 02/17/2021
I recommend this product
Skin Doctor
Love it!! Work really well on minor cuts or dry cracked skin. I work in health care and constantly wash my hands so it is very helpful with keep my hands in good condition.
Ashley M.

United States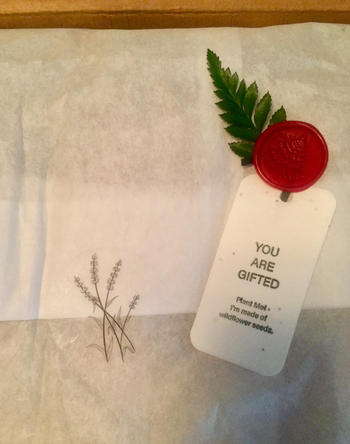 12/15/2020
I recommend this product
Christmas came early!
My "Thankful" purchase arrived presented and wrapped so beautifully, I felt like Christmas had arrived early!!! My free gift of Pitta Soothing Body Oil was a big bonus! It smells so good and feels so luxurious that I am already addicted and it will definitely be on my next order. Cannot wait to spread the beauty by giving some of the Chamomile Dream Mist for Christmas. Thanks a bundle for the free gift wrapping. The products are superior and the customer service is outstanding. Angelina, thank you and your team for your dedication to delivering opulence in such a pretty package and treating the earth tenderly whilst producing so much beauty. Maddie, thanks for the handwritten note. You folks have all the special touches. The Skins Doctor cream is a miracle in a tin! Sending good wishes to you all for a wonderful Holiday Season! Cheers, A~
Anna S.

United States
02/04/2023
I recommend this product
Skin Doctor
Purchased after Jason and Dan's recommendation for ultra distance kayak. Worked like they said it would. It provides enough friction resistance and water protection and just a little tacky to keep it from being slippery.
Julie A.

United States